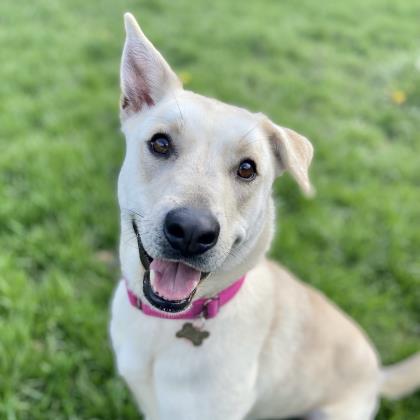 Mixed Breed, Large (over 44 lbs fully grown)
*SPONSORED ADOPTION FEE*

FAST FACTS
* 2 Years Old - 53 pounds
* Cuddly, Loving, Loyal
*Very Smart: Knows Sit, Down, Touch, Watch Me, Leave It, and Find It
* Medium Energy
* Dog Friendly - Needs Slow Introductions
* Cat Friendly
* Potty & Crate Trained
* Quiet, Suburban Neighborhood Required
* Older Kids (10 Years+)
* Training Required

BIO:
Greetings from your furry friend Ada. Fetching Tails rescued me from an overcrowded partner shelter in Texas, where I'd lived for more than 7 months, and placed me in a wonderful foster home. Now that I know what it's like to feel safe and loved, I'm quickly blossoming into the happy, loving, and confident dog I was always meant to be. My favorite activities are snuggling with my foster family (especially in their beds), playing with my new toys (bones and Kongs are my favorites), and taking long walkies. I get along with other dogs, though I need slow introductions, and I even like cats-I would do best with a kitty who doesn't mind my playful nature with them.

Here are some other things you should know about me. First, I'm 100% potty trained, and I am also crate trained. I would also thrive with patient humans who understand that it takes me time to adjust and feel secure so we will probably need a few meet and greets to get to know each other; once I know I am safe with my people, I am the most loyal, loving dog you will ever meet. At least initially while I settle in, I would prefer a quiet home without too many visitors (I sometimes bark at people at first until we become friends) and older kids who understand my personality. I would do best in a quiet, suburban neighborhood, and if you have a fenced yard, I prefer a privacy fence rather than a chain-link. But if you don't have a yard, lots of long walks that let me safely enjoy my outdoor time will be fine. Lastly, I'm very smart and need my person/people to commit to signing me up for training classes; a program with calmer pups or private lessons would be best. I'll thrive as I learn-especially with tempting treats for extra motivation-and I promise to become the best canine companion ever! I even have quite the leg up on my classmates because my foster parents have worked with me to learn many basic commands including sit, down, touch, watch me, leave it and find it!

Have I convinced you it's time to schedule a meet & greet? Then please fill out an adoption application ASAP. When we get together, you'll recognize me by my bright eyes, wagging tail, and big smile meant just for you!

Love and licks,
Ada

If you'd like to adopt this dog, please get started by filling out a complete application (incomplete submissions cannot be sent.) Please note that while we take time to learn as much as we can about each dog in our care as possible, our bios are written from current observations. Though we do our best to share as much information as possible about each dog we care for, we are unable to make any guarantees on the future health or temperament of your adopted dog. Most dogs in our care come with unknown pre-rescue history, and information pertaining to breed and age are often educated guesses.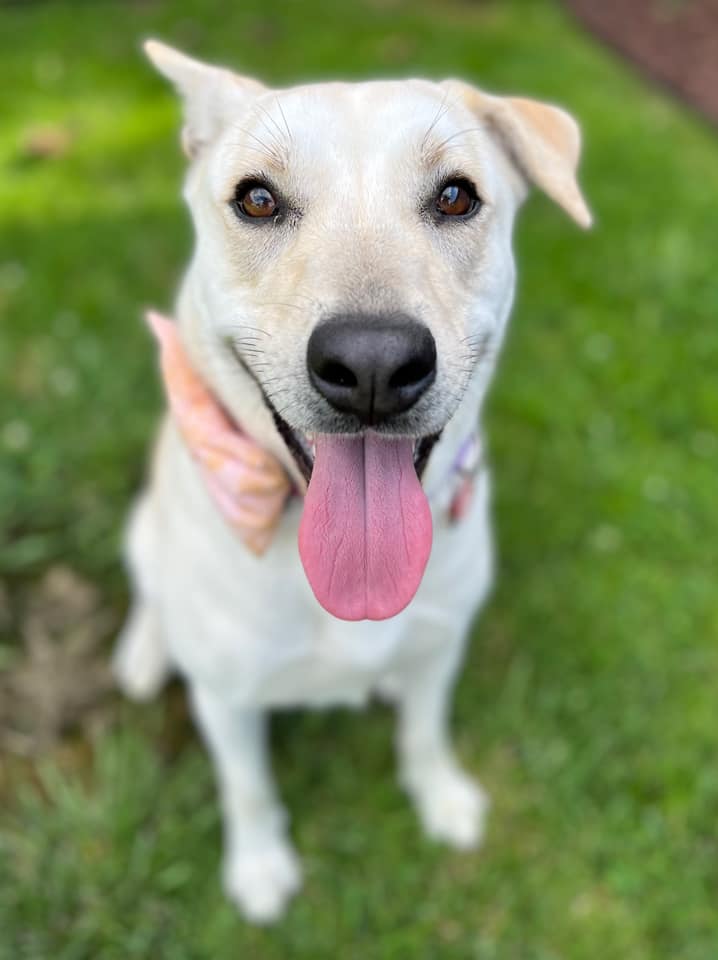 When you adopt a dog, you're not buying a pet. Your donation isn't a fee for your adoptee - it's a gift that helps us pursue our mission, save lives, and ensure we can provide care to all the dogs in our program.
Senior dog. 8 years and up / $125

Adult or Young Dog. 6 months to 7 years / $375

Puppies. Under 6 months / $450
Lives in 50 mile radius of Itasca within the Illinois border

Be at least 21 years of age

Have the knowledge and agreement of all adults living in the household

Have approval from owner of the residence (written in lease)

Have a valid ID with current address

Be approved as a suitable adoptive home by Fetching Tails Foundation

Be prepared to make a lifetime commitment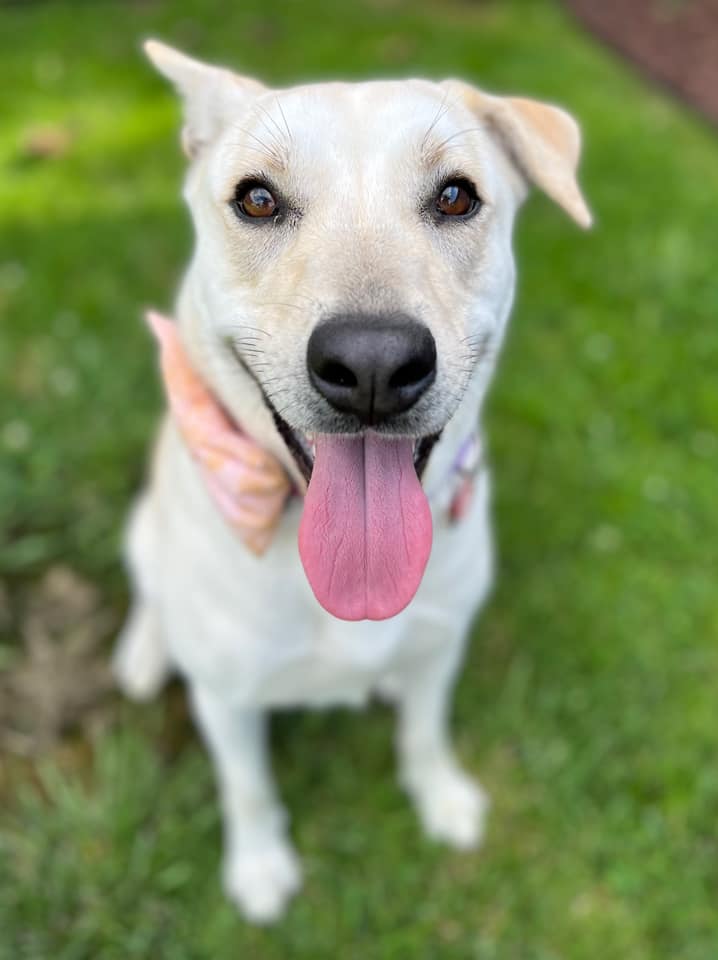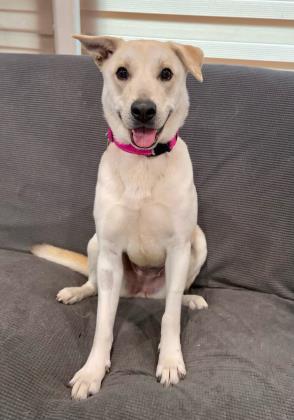 Get Started
Apply to Adopt
Ready to welcome a wagging tail into your family? Then fill out an application to join our adoption family!
Once we have your info we'll start the process (which includes a consultation and a doggy meeting) and get you on your way towards a life of puppy love.