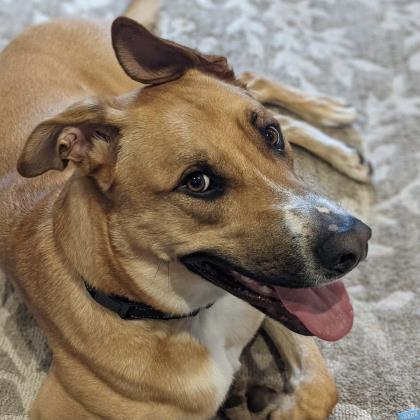 *SPONSORED ADOPTION FEE*

FAST FACTS:
*3 Years Old - 85 Pounds
*Medium Energy: Active/Energetic Outside, Calm in Home
*No Other Pets
*Adult Only Home
*Fenced Yard Required (Tall Privacy Fence Required)
*Experienced Owners - He is Very Strong on Leash
*Quiet Suburban Neighborhood Preferred
*Potty & Crate Trained
*Training Required

BIO:
Ciao! My name is Dante and I'm on the search for a comfy couch and fun-loving family! I am the kind of dude who will match the energy of my family: my favorite activity in the world is lounging on the couch, but a close second is playing outside. If you want to relax all day with some Netflix, let's do it! If you wanna romp around and run zoomies in our yard, I am all about that life! When I want to play, I can be quite boisterous so I would do best in an adult-only home and I should be your only pet - no other dogs or kitty cats, please! I also need a yard with a tall (6-foot) privacy fence so I can run zoomies and play fetch before we curl up on the couch again to catch some zzzz's.

I am a very smart guy, and generally well behaved around the home. I am potty and crate trained: I actually love my crate and think of it as my personal man cave where I can enjoy some quiet time chewing on durable toys and kongs. Everyone is a work in progress, however, and I would appreciate a family with previous strong-dog experience who will work with me on my leash manners. I get SO excited when I see new people or dogs and can pull hard to greet them. I would do best in a quiet suburban neighborhood where there are not many distractions on walks, and my humans need to commit to training classes so I can work on not pulling so hard on the leash when I want to try and meet new potential friends. I already know a few basic commands such as sit and wait, and I really enjoy learning so I think training classes could be the first of many fun adventures! I am a big, goofy guy who doesn't realize just how big I am, but big dogs have big hearts filled with lots of love, am I right? I hope you fill out an adoption application soon so I can show you how affectionate I can be!

Love,
Dante

If you'd like to adopt this dog, please get started by filling out a complete application (incomplete submissions cannot be sent.) Please note that while we take time to learn as much as we can about each dog in our care as possible, our bios are written from current observations. Though we do our best to share as much information as possible about each dog we care for, we are unable to make any guarantees on the future health or temperament of your adopted dog. Most dogs in our care come with unknown pre-rescue history, and information pertaining to breed and age are often educated guesses.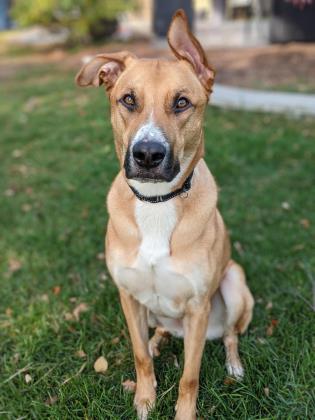 When you adopt a dog, you're not buying a pet. Your donation isn't a fee for your adoptee - it's a gift that helps us pursue our mission, save lives, and ensure we can provide care to all the dogs in our program.
Senior dog. 8 years and up / $125

Adult or Young Dog. 6 months to 7 years / $375

Puppies. Under 6 months / $450
Lives in 50 mile radius of Itasca within the Illinois border

Be at least 21 years of age

Have the knowledge and agreement of all adults living in the household

Have approval from owner of the residence (written in lease)

Have a valid ID with current address

Be approved as a suitable adoptive home by Fetching Tails Foundation

Be prepared to make a lifetime commitment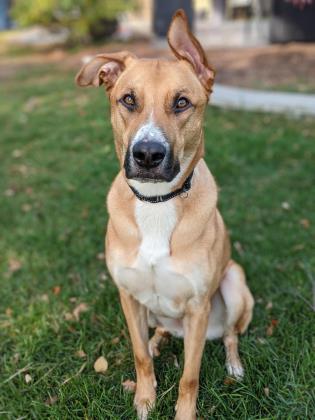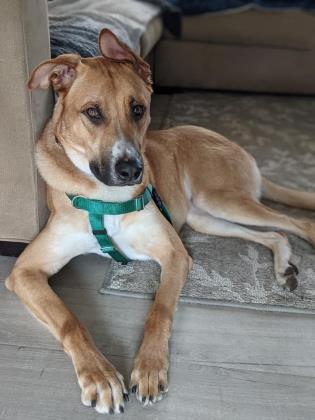 Get Started
Apply to Adopt
Ready to welcome a wagging tail into your family? Then fill out an application to join our adoption family!
Once we have your info we'll start the process (which includes a consultation and a doggy meeting) and get you on your way towards a life of puppy love.