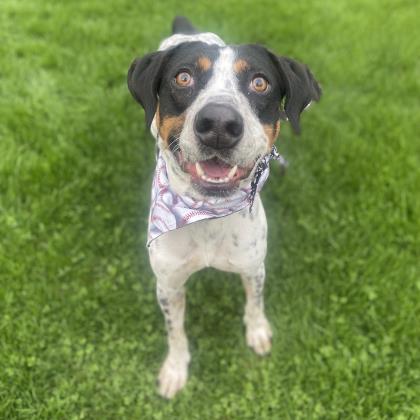 FAST FACTS:
*2 Years Old - 45 Pounds
*Medium/Active Energy
*Dog Friendly
*No Cats
*Potty Trained
*Crate Trained
*Training Required

BIO:
Howdy, pals! My name is Pfeifer, and I am on the hunt for a loving family who enjoys the finer things in life like a long walk to sniff all of nature's sweet scents, some playtime with a variety of toys, and car rides to see the big, beautiful world. I joined the Fetching family after being rescued from a large breeding operation; I was one of more than 80 dogs who were tethered to trees! As you can imagine, I am greatly enjoying my new, comfy life and am learning so much about being a loved family member. I am even starting to figure out cuddling, and my foster momma says my excitement for human affection is super cute and a joy to experience.

I get along great with other doggies and love to play with them. I am potty and crate trained, and I am making great progress on my other house manners - I am learning not to counter surf for snacks, but I respond well to corrections and reminders. I am a smart guy and would thrive with a family that will help me learn to be the best boy around by signing me up for training classes. If you are ready to rock all the time with a handsome hound dog, please fill out an adoption application today!

If you'd like to adopt this dog, please get started by filling out a complete application (incomplete submissions cannot be sent.) Please note that while we take time to learn as much as we can about each dog in our care as possible, our bios are written from current observations. Though we do our best to share as much information as possible about each dog we care for, we are unable to make any guarantees on the future health or temperament of your adopted dog. Most dogs in our care come with unknown pre-rescue history, and information pertaining to breed and age are often educated guesses.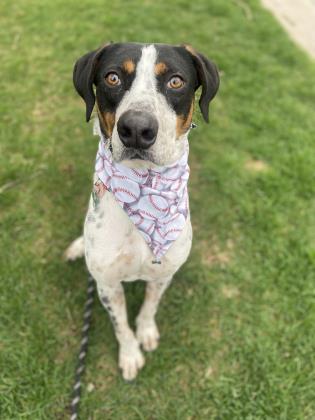 When you adopt a dog, you're not buying a pet. Your donation isn't a fee for your adoptee - it's a gift that helps us pursue our mission, save lives, and ensure we can provide care to all the dogs in our program.
Senior dog. 8 years and up / $125

Adult or Young Dog. 6 months to 7 years / $375

Puppies. Under 6 months / $450
Lives in 50 mile radius of Itasca within the Illinois border

Be at least 21 years of age

Have the knowledge and agreement of all adults living in the household

Have approval from owner of the residence (written in lease)

Have a valid ID with current address

Be approved as a suitable adoptive home by Fetching Tails Foundation

Be prepared to make a lifetime commitment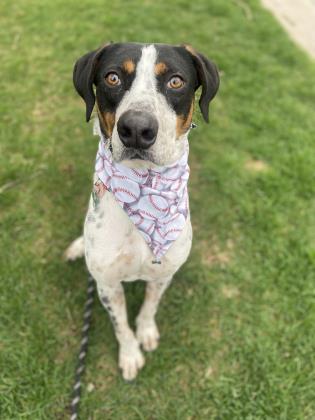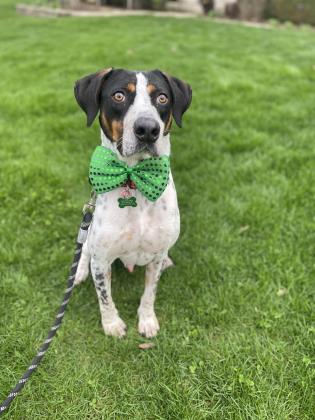 Get Started
Apply to Adopt
Ready to welcome a wagging tail into your family? Then fill out an application to join our adoption family!
Once we have your info we'll start the process (which includes a consultation and a doggy meeting) and get you on your way towards a life of puppy love.